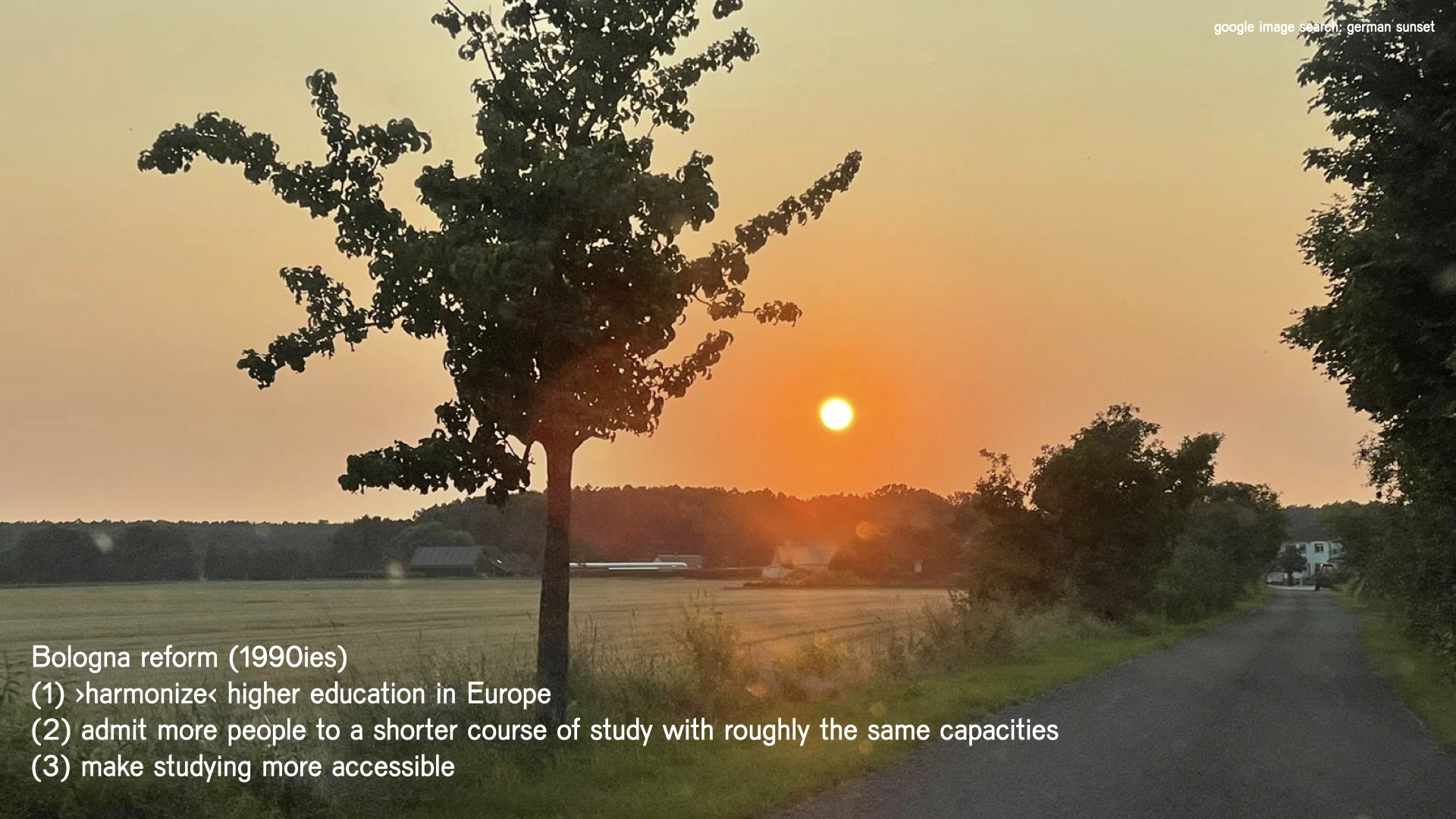 Resonance and Ontological Design:
On facilitating and obstructing transformative
teaching and learning experiences in design education
Keynote at ATTENDING [TO] FUTURES Conference, 19.11.2021
Abstract:
Institutionalized design education – as a formative stage of life that most future designers will go through – is decisive for the practical and discursive development of the field. Furthermore, channeling Arturo Escobars concept of Ontological Design and the «relational dimension of life» (Escobar, 2018) it is decisive for shaping our present and future. In order to relate, however, we need to feel like the world concerns us – we need to experience «resonance» (Rosa, 2016). According to Rosa, a caring relationship with the world can be facilitated or obstructed by education. Not only in school but also in design education, the way is paved for how we relate to the world and how we want to contribute to shaping the future.
So, how can design education mediate that the world concerns all of us?
Trying to find words to express my experiences in teaching/learning design I consulted Escobar's and Rosa's concepts which – brought together – opened up a new framework for my teaching/learning practice.
At «Attending [To] Futures» I'd like to invite you to follow me through my thought processes, the hurdles I came across, and the questions that arose.
The keynote lecture will be available on the conference's platform soon.
ATTENDING [TO] FUTURES
A conference for design practitioners, researchers, educators, students, scholars, and activists, who engage in a political reprogramming of design!
Acknowledging the ways in which design (as practices, forms of knowledge, and sets of objects) is accountable for social and environmental injustice, ATTENDING [TO] FUTURES is a platform for critical perspectives that scrutinize unchallenged disciplinary norms and designerly ways of knowing, being, doing, and imagining in design education, research, and practice.